About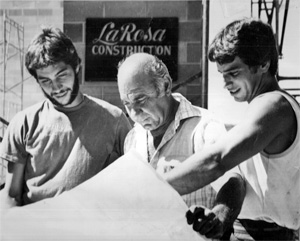 LaRosa Construction Company, Inc., was founded in 1953. Today, we remain a family-owned, fully licensed, bonded and insured general site contracting company. We provide a complete listing of services in the Connecticut area for sub-contracting purposes.
Our extensive client portfolio is comprised of construction projects at multiple levels. LaRosa Construction Company, Inc., has successfully completed and is currently engaged in projects with the federal government, state government and local municipalities along with major business and residential clients throughout the State of Connecticut.
LaRosa Construction brings personal attention along with the benefit of 70 years of experience to every project. We are committed to managing every project in a professional, organized and thorough manner and pride ourselves in completing each project on schedule.
Our offices are located in Meriden, Connecticut, but our work can be seen across the state. Contact us to learn more about services and package contracts that we offer.