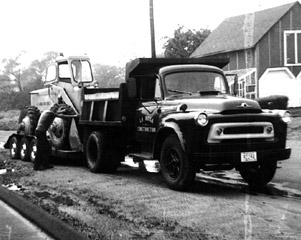 More News

News

---
Testimonials
"LaRosa Construction Co., Inc. has completed many various projects for AT&T over the last several years.

Some of the projects include paving, curbing, fencing and trenching for various leaks and underground breaks. Additionally and most importantly, they have been the snow removal contractor for 17 AT&T properties that I manage for the 25+ years. Some of the properties are of a 24/7 operation with one location with 800+ employees. They have proven to be reliable and dependable, providing exceptional service at all locations.

The work is managed by LaRosa with very little of my involvement which makes my job much easier.

Please accept this letter as a recommendation for any snow removal project you may be considering this fine organization for."
- James Schiavi, Meriden, CT
General Contractors for Connecticut's Changing Construction Climate
Since 1953, the LaRosa Construction Company, Inc. has been Connecticut's premier choice for construction projects of every variety. We approach each project in a professional and positive manner, and bring quality workmanship to every job. Experience the LaRosa difference today »