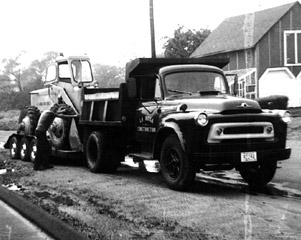 More News

News

---
Testimonials
"Western Surety Company, an AM Best A rated company, is the surety for LaRosa Construction Company, Inc. We hold them in the highest regard and consider them among our finest clients. Accordingly, we anticipate no difficulty in providing customary performance and payment bonds should they be required.

Naturally, we would expect that the execution of any final bonds would be subject to a normal underwriting review of the final contract terms, conditions and financing by our client and ourselves.

If we can provide any further assurances or assistance, please do not hesitate to contact:

Craig H. Meeker
Director of Business Development -- Surety
Smith Brothers Insurance Inc.
68 National Drive
Glastonbury, CT 06033
Ph: 860-430-3229
Fax: 860-652-3236"
- Danielle M. Bechard, Glastonbury, CT
General Contractors for Connecticut's Changing Construction Climate
Since 1953, the LaRosa Construction Company, Inc. has been Connecticut's premier choice for construction projects of every variety. We approach each project in a professional and positive manner, and bring quality workmanship to every job. Experience the LaRosa difference today »